45+ Fascinating Facts about Exeter
Embark on a Journey Through Time: Discover Exeter's Rich History and Fascinating Facts
Exeter is one of the oldest cities in the UK
With a rich history dating back to the Roman era. The Romans established a fortified settlement named Isca Dumnoniorum around AD 55.
Much of Exeter's Roman walls are still standing
About 70% of the original structure remains. These walls helped protect the city throughout its history.
The city is home to the Exeter Book
An anthology of Anglo-Saxon poetry that is over 1,000 years old. The Exeter Book is kept in the city's cathedral library and is one of the four major Anglo-Saxon literature codices.
Underground Passages
Exeter is unique because of its network of underground passages dating back to the 14th century. They were built to house the pipes that brought clean drinking water into the city.
Exeter Cathedral
Officially known as the Cathedral Church of Saint Peter in Exeter, is an excellent example of Gothic architecture. Construction began in the year 1114 and features the longest uninterrupted vaulted ceiling in England.
Powderham Castle
Located in a stunning location near the Exe Estuary, Powderham Castle is one of the oldest family homes in England and has been the seat of the Courtenay family for more than 600 years.
The House that Moved
There's a 14th-century house in Exeter known as "The House that Moved". In the 1960s, instead of demolishing it to make way for a new road, the city decided to move it on rollers to its current location.
Killerton House
Owned by the National Trust, Killerton House is an 18th-century historic estate with a beautiful garden, located north-east of Exeter. It is home to a fashion collection with items dating from 1690.
St Nicholas Priory
This is Exeter's oldest building, originally a Benedictine monastery founded in 1087. It has since been transformed into a museum depicting life in medieval times.
St Martin's Church
Considered the oldest building still in use in Exeter, St Martin's church dates back to the 6th century. It's a small but historically rich building, tucked away in the Cathedral Close.
Exeter's Custom House
The Custom House is an important historic building located on the city's quayside. Built in 1680, it is the oldest surviving custom house in the UK. It was once the hub of Exeter's wool trade and is now a visitor centre.
Exeter's Catacombs
The city has a number of catacombs located in the cemetery at Bartholomew's Yard. They were built in the 19th century and add an intriguing, slightly macabre, aspect to the city's history. Only 14 bodies were ever interred there.
Exeter Synagogue
Built in 1763, Exeter Synagogue is the third oldest synagogue in Britain. It is located in Mary Arches Street in the city centre.
University of Exeter
The University of Exeter, founded in 1955, is a prestigious institution known for its research in various disciplines. The campus is renowned for its picturesque settings and high-quality facilities. Alumni include J.K. Rowling and Thom York.
Exeter Canal
The Exeter Canal, also known as the Exeter Ship Canal, was the first pound lock canal in the country, initially completed in 1566. This innovation helped to maintain water levels for navigation purposes, making Exeter an important maritime city.
Historic Quayside
The Historic Exeter Quayside was once a bustling port filled with merchants, mariners, and craftsmen. Nowadays, it has been revitalized and features antique shops, restaurants, and walking paths, making it a popular spot for locals and tourists alike.
Royal Albert Memorial Museum
The city's largest museum, the Royal Albert Memorial Museum, holds extensive collections and displays covering world culture, antiquities, art, and natural history – reflecting Devon's rich heritage. The Seaton Down Hoard of 22,888 Roman coins is located here.
Exeter Phoenix
Exeter Phoenix is one of the most vibrant and multi-faceted arts venues in the region. It hosts events and exhibitions across a wide range of art forms, including visual arts, music, film, and theatre.
Northcott Theatre
Established in 1967, The Exeter Northcott Theatre is a key cultural institution in the city, offering a varied programme of professional theatre productions and community engagement activities.
Bill Douglas Cinema Museum
This museum is both a public museum and academic research facility, housing one of Britain's largest public collections of books, prints, artefacts and ephemera relating to the history and prehistory of cinema.
Gerald the Giraffe
The Royal Albert Memorial Museum is home to Gerald the Giraffe, a popular exhibit. Gerald is a taxidermy specimen of a giraffe and has been a feature of the museum since the late 1920s.
The Guildhall
Exeter's Guildhall is among the oldest municipal buildings in the UK still in regular use. It has been the centre of Exeter's civic life for more than 800 years and is believed to be the oldest civic building in Britain.
Gandy Street
This picturesque and historic shopping street is rumoured to be the inspiration behind Diagon Alley in J.K. Rowling's Harry Potter series.
Exeter Chiefs
The Exeter Chiefs rugby team were the Premiership Rugby champions in both 2017 and 2020. Their stadium, Sandy Park, has a capacity of 15,600.
Guildhall Shopping Centre
This shopping centre is home to a mix of high street and independent stores. It features a unique blend of contemporary and historic architecture, incorporating parts of the city's 13th-century city wall.
Princesshay Shopping Centre
Opened in 2007, this is one of Exeter's most popular shopping destinations, featuring a mix of high-street and high-end retailers. It offers around 530,000 square feet of retail space and hosts over 70 shops, boutiques, and eateries.
Devon's County Town
Exeter is the county town of Devon, meaning it is the administrative centre for the county. Despite its city status, Exeter is comparatively small, with a population of around 130,000. Exeter had the second-best five-year survival rate for start-up businesses in the UK.
Heavitree Brewery
Heavitree Brewery was founded in Heavitree, an area in the eastern part of Exeter in 1790. After closing brewing operations, Heavitree Brewery transitioned to owning and leasing pubs. It currently owns a number of pubs in Exeter and across Devon and Cornwall.
Christmas Market
Exeter's Cathedral Green Christmas Market is one of the most anticipated events in the city's annual calendar. With an array of food and gift stalls, it is a festive highlight for locals and visitors alike.
Green City
Exeter is a green city with numerous parks and open spaces. The most notable is Northernhay Gardens, the oldest public open space in England, dating back to 1612. It provides a green oasis in the heart of the city.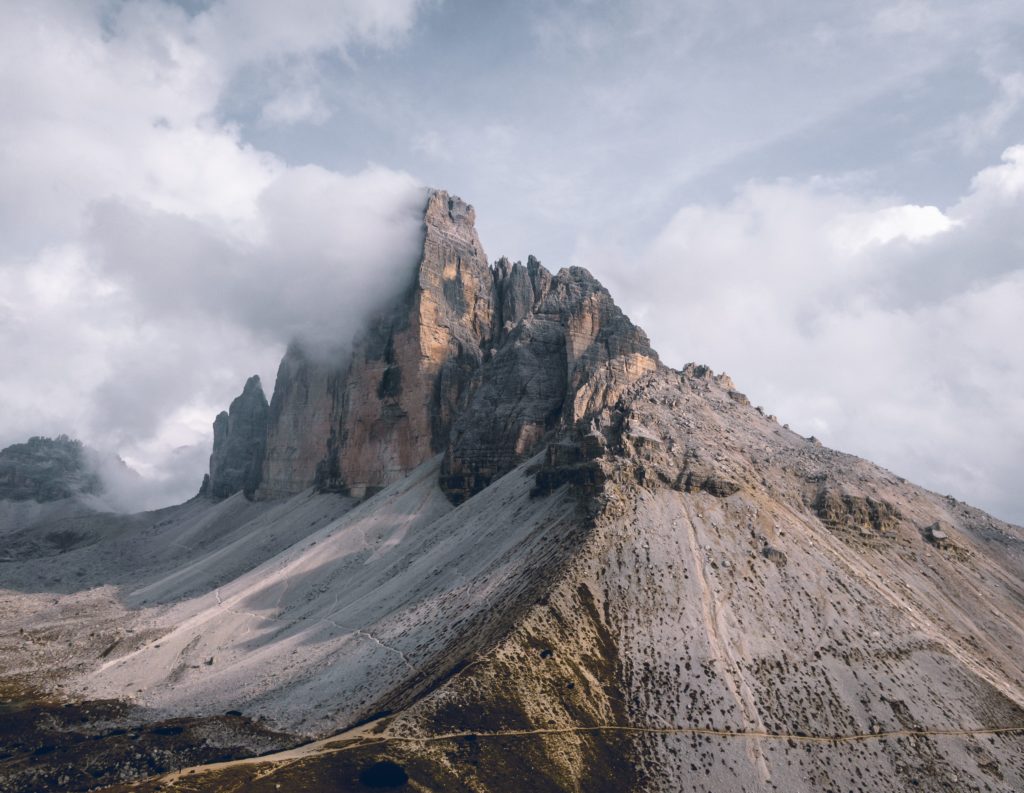 Green Initiatives
Exeter has ambitious plans to become carbon neutral by 2030, earlier than many other UK cities. It aims to achieve this through a range of sustainability initiatives, such as increasing the use of renewable energy and improving energy efficiency.
Economy
The city has a strong economy with key sectors, including retail, healthcare, education, and public administration. The Met Office, the UK's national weather service, is also headquartered in Exeter.
Education
Exeter has a high level of education with more than 35% of its residents having a degree-level qualification or higher as of 2021.
Music Festivals
Exeter hosts several music festivals throughout the year across various genres. Notable ones include the Exeter Respect Festival and Let's Rock.
Red Coat Guided Tours
These are free guided tours provided by the city of Exeter. They offer a fantastic way to learn about the city's history, with a variety of themed tours available.
The Quay Climbing Centre
This climbing centre is located in one of Exeter's largest and most iconic buildings, the old electricity works on Haven Banks. It is the largest indoor climbing wall in the South West of England.
Tarka Line
This railway line starts from Exeter, taking passengers on a scenic journey through the rural landscapes of Devon up to Barnstaple. The name is derived from Henry Williamson's novel 'Tarka the Otter'.
University of Exeter Campus
The university has three campuses: Streatham and St Luke's are in Exeter, and the Penryn Campus is near Falmouth in Cornwall. Streatham is the largest and main campus, home to most departments.
The Devon Wildlife Trust
Based in Exeter, the Devon Wildlife Trust manages over 50 nature reserves across Devon. Its headquarters, Cricklepit Mill, is a historic mill site with a wildlife garden right in the heart of the city.
Pubs and Breweries
Exeter has a long history of brewing and is home to several local pubs and breweries, including the historic Exeter Brewery. The city is known for its real ale and craft beer culture.
Riverside Valley Park
Stretching from Exeter Quay to Double Locks, this park provides a fantastic and scenic walking or cycling route along the River Exe, offering visitors the opportunity to enjoy wildlife in the heart of the city.
Sandy Park Conference Centre
Located at the home of the Exeter Chiefs, Sandy Park is also a top-notch conference and banqueting centre known for hosting a variety of business and social events.
Radio Exe
This is Exeter's only independent radio station. Broadcasting on FM and online, it provides local news, sports updates, and a mix of classic and contemporary hits.
The Historic Port of Topsham
Once a busy port and shipbuilding centre, Topsham is now a suburb of Exeter with a charming historic quayside, independent shops, and restaurants.
The Exe Estuary
This large estuary is a Site of Special Scientific Interest (SSSI), noted for its wildlife, particularly the birds that overwinter here. It's also popular for water sports, including windsurfing and sailing.